Structured Problem Solving:
The PDCA toolkit contains easy-to-use templates in 22 languages to systematically analyze problems, identify and eliminate root causes, and effectively prevent reoccurrence. Completing the 4 phases of the Shewart cycle plan-to-check-act "PDCA" involves 5 specific steps on the template: (1) Record the problem, (2) Analyze the problem using the Ishikawa or Fishbone diagram, (3) Identify the root-causes using 5-why method, (4) Taking action to eliminate (or reduce the effect of) identified root causes, (5) Validate effectiveness, update standards, and formally close the PDCA.
To make those problem solving templates broadly available, PDCA templates are translated into English, Spanish, Portuguese, German, Dutch, French, Italian, Danish, Swedish, Norwegian, Finnish, Slovak, Czech, Hungarian, Russian, Bulgarian, Polish, Indonesian, Arabic, Turkish, Japanese, Chinese. Download the toolkit now and start systematically solving problems.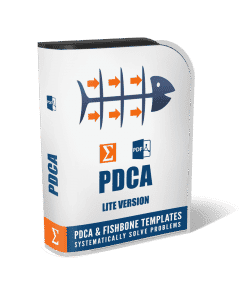 The Lite version contains free pdf-templates, ready-to-print, for paper-based problem-solving workflow.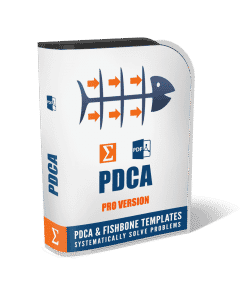 The Pro version contains editable pdf-templates for manual and electronic problem-solving workflow.
PDCA Templates in 22 Languages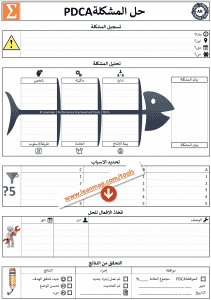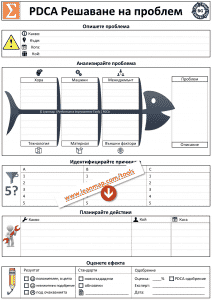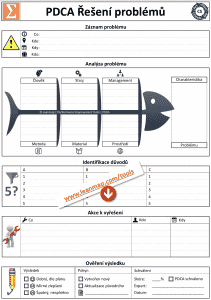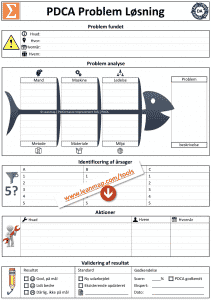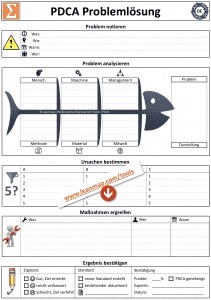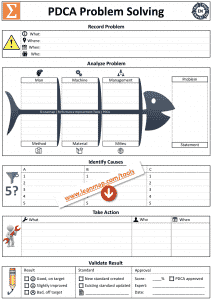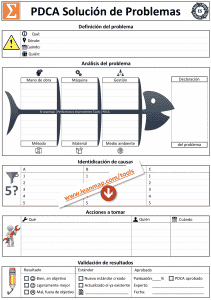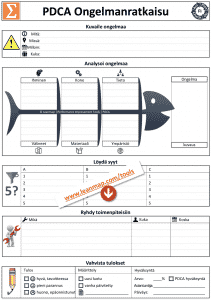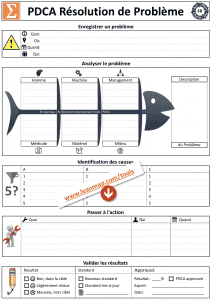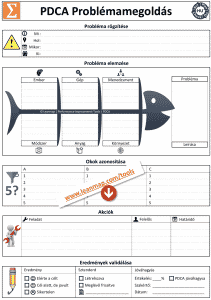 PDCA Bahasa Indonesia (id)