Deploy Strategy and Track Impact:
The KPI-X toolkit contains templates for strategic planning and strategy execution (X Matrix), and worksheets for performance management (KPI Tracker).
KPI-X Planning & Tracking Tools
Worksheets for strategic planning, strategy deployment, and performance tracking make the KPI-X an essential starter-kit, suitable for any team and business. The Lite version contains ready-to-use templates, while the Pro KPI version is fully customizable. For more information, see the Strategy Deployment Framework (SDF) and Performance Management System (PMS).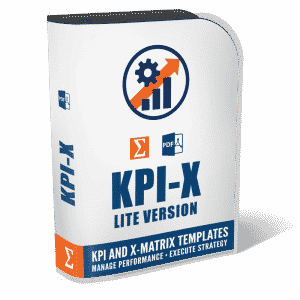 The Lite version is free, contains ready-to-use templates:
FREE Performance Management Guidelines
FREE Hourly Tracker with Problem Logger | Pdf-print
FREE Daily Tracker with Problem Pareto | Pdf-print
FREE Weekly Tacker with Problem Pareto | Pdf-print
FREE Status Indicator for 5 Workdays | Pdf-print
FREE Status Indicator for 7 Workdays | Pdf-print
FREE Lite X-Matrix Template | Pdf-print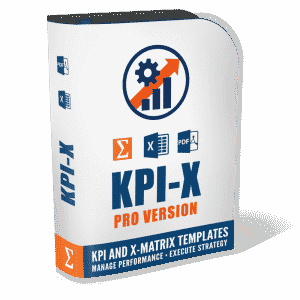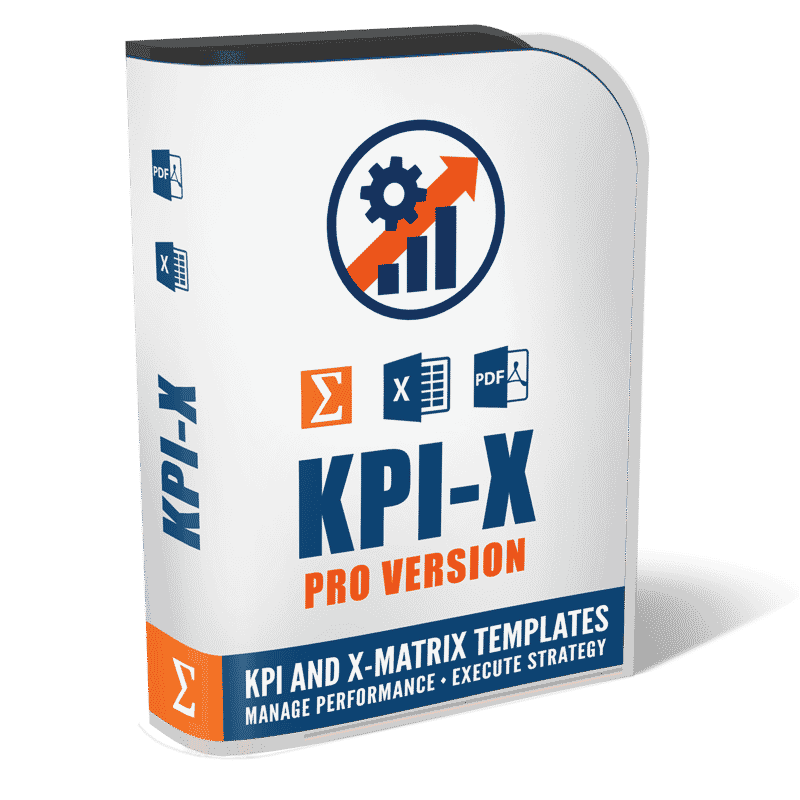 The Pro version contains customizable templates:
FREE Performance Management Guidelines
FREE Hourly Tracker with Problem Logger | Pdf-editable
FREE Daily Tracker with Problem Pareto | Pdf-editable
FREE Weekly Tacker with Problem Pareto | Pdf-editable
FREE Status Indicator for 5 Workdays | Pdf-editable
FREE Status Indicator for 7 Workdays | Pdf-editable
PRO X-Matrix Template | Excel worksheet
PRO Roadmap Template | Excel worksheet
KPI-X Examples: Tracking Templates for Daily and Weekly Performance