Achieving Operational Excellence:
The Lean Transformation Program (LTP) helps companies to get significantly better performance results, while building a continuous improvement culture to sustain success. The program delivers significant gains in quality, delivery, efficiency by simultaneously addressing structure, skills, processes, and operating system. Such Lean transformation is therefore not a 'quick fix' intervention; it requires time to redesign processes bottom-up and to build the skills to operate in the Lean way.
Lean Transformation Model
How the Lean Transformation Model works
Underperformance is the starting point, caused by waste, variability, complexity, and inflexibility.
The Lean Transformation tackles those avoidable losses by systematically applying flow, takt, pull, and balancing. Four pillars (4T) enable the transformation:
T1 – Targets align the program with vision, mission, and strategy, while integrating it into the overall roadmap.
T2 – Team covers organizational structure, skills and capabilities, roles and responsibilities, mindset and behavior of people involved.
T3 – Toolbox includes workplace organization, performance management, problem solving, strategy deployment, and work standards.
T4 – Training builds essential skills, while certifying people at white, yellow, green, and black belt level.
Peak Performance is the ultimate goal with measurable impact in quality, delivery, efficiency, and employee morale.
Gains include a more efficient organization, serving customers better and faster, at lower cost and waste.
Lean Transformation Process
How the Lean Transformation Process works
The 6D Process leads people systematically from initiation through improvement to the institutionalization of Lean methods. 
D1 – Define: the first step delivers the project charter, specifying problem, approach, and sponsorship.
D2 – Diagnose: the second step delivers the current state analysis, specifying baseline and improvement potential.
D3 – Design: the third steps delivers the future state design, including target and implementation plan.
D4 – Demo: the fourth step confirms assumptions during the pilot run, while optimizing design parameters.
D5 – Deliver: the fifth step delivers the impact, while establishing ownership and accountability for results.
D6 – Delegate: the sixth step establishes standards, while training people in the new way of working.
Quality gates ensure deliverables are being met at each step.
Lean Transformation Program
How it works:
To create real impact, the transformation must be well defined and tightly controlled. Our 6D-Method guides people systematically through the process, ensuring that improvements are properly planned and implemented. A quality gate after each step ensures that minimum success criteria are being met before moving to the next step. Active change management drives staff involvement and embedment of the improvements.
How long it takes:
Dependent on program scope, baseline capability, and resource allocation, a Lean Transformation takes at least one year to design and implement improvements, while building the skills and capabilities to sustain them. As a rule of thumb, it takes 1 week per person involved, or 2 years for evolving an organization of 100 people. It therefore requires a long-term perspective.
Who is involved: 
Three roles must be assigned: sponsor, manager, and controller. The sponsor steers the program, is responsible for scope and resource allocation. The manager champions the program, is responsible for planning and implementation. The controller validates financials, is responsible for tracking costs and benefits. Individual team members contribute to the program, are responsible for specific tasks and deliverables. The Leanmap consultant acts as program architect, coach, or leader as described in our Engagement Model, filling knowledge and resource gaps to ensure the program delivers to expectations.
What you can expect: 
Ultimate outcome is an efficient operation that steadily raises the bottom line, while creating a competitive advantage from speed and flexibility. Narrowing the gap between current and ideal state by 30% to 50% is a typical result, reducing defect levels, lead-times, and working capital by double-digit percentages each year, until the plateau is reached.
How much it costs:
Obviously, there is an investment required to realize the improvement. As rule of thumb, a medium-size operation with $100M throughput or $50M addressable cost base, requires 1 dedicated expert resource – either freed-up internally, sourced externally, or a mix of both – to identify and implement $1M improvements per year. Leverage typically increases with company size and program scope.
Lean
 focuses on delivering maximum value to the customer at minimal cost and effort for the provider.
Value
is any product, feature, or even emotion that triggers a buy-decision.
Waste
refers to any activity or feature deemed unnecessary, anything the customer has not asked for or will miss when not received. 
Flow
is achieved when barriers are removed and processes connected into value-streams.
Takt
 is the pace of output in sync with the rate of customer demand. 
Balance
is achieved when resource allocation matches workload. 
Costs
 naturally increase over time when losses are not  addressed. 
Losses
 are caused, among others, by waste-strain-unevenness or muda-muri-mura. 
Benefits
are created as quality, speed, productivity, and cost improves.
Quality
 improves as variability, drift, and instabilities are reduced to ensure defect-free output. 
Productivity
 improves as waste is reduced, allowing for higher utilization of labor, intellect, space, and equipment. 
Inventory
 is lowered as value is pulled through the value stream, requiring less working capital in the system. 
Leanness
 can be assessed within 2-3 hours, using the
Lean Office Audit
and 
Lean Factory Audit
.
Creating continuous flow along the value chain, so that items are handed directly from process-to-process or person-to-person without delay or inventory in between.
Establishing rhythm in sync with customer demand, so that the actual pace of work matches the rate the customer orders or consumes the items completed.
Allocating resources strictly based on consumption, so that nothing gets made, touched, or moved before the downstream process actually signals a requirement.
Leveling load and smoothening the schedule, so that capacity aligns with demand, avoiding idle times and resource shortages, prevents making too many or not enough.
Building quality into products and processes, not to pass on defective work, not to do defective work, and not to accept defective work by stopping and reacting immediately.
For any process in manufacturing and service to be called Lean, it must meet the following five checkpoints:
Results from transforming a electronic assembly plant in Mexico. The maquiladora with 2,000 employees achieved within just 12 months:
94% less process inventory
44% higher productivity
66% better first-pass quality
25% higher operating margin
The Lean transformation was well supported by employees and executives, resulting in 1100% (11-fold) productivity gain and 90% reduction in defects over a 7-year transformation period. The two Lean transformation cycles matured the operation from Iron » Bronze » Silver.
Lean Transformation Modules
Flow layout (factory, office)
Mixed-model design (line, cell)
Process standardization (SOP, OPL)
Service standardization (SLA)
Capacity resource planning (CRP)
Supply chain rationalization (SCR)
Make-buy optimization (MBO)
Supplier audit and qualification
Cost optimization (ZBB, TCO)
Yield improvement (FPY, RTY)
Efficiency boost (OEE, OPE)
Equipment reliability (TPM)
Lean-Transformed 50+ Operations in 30+ Countries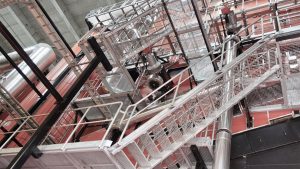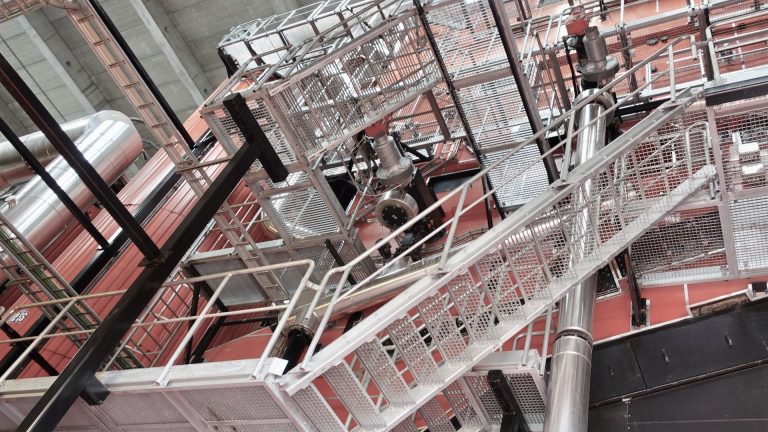 Lean Transformation Program (LTP) for Kvitebjørn Varme to realize its vision to become Norway's most reliable energy-supplier, delivering more heat, more consistently to more people.
View Details »