Turning Defects Into Profits:
The Quality Excellence Program (QEP) drives down defect rates to better meet customer requirements, while generating savings from reducing non-performance cost. Embarking on Quality Excellence is critically important when failure rate is excessive and/or warranty obligations hurt profitability.
An Excessive Defect Rate is the starting point, caused by variability, drift, and mistakes.
The Quality Excellence Program focuses on complexity, process capability, problem detection, and error proofing, with four pillars (4T) enabling the program:
T1 – Targets align the program with vision, mission, and strategy, while integrating it into the overall roadmap.
T2 – Team covers organizational structure, skills and capabilities, roles and responsibilities, mindset and behavior of people involved.
T3 – Toolbox covers the 7 quality control tools, workplace organization, performance management, problem solving, and work standards.
T4 – Training builds essential skills and certifies people at white, yellow, green, and black belt level.
Zero Defects is the ultimate outcome, through the reduction of variability, drift, errors, and mistakes.
Gains from the program include simpler processes, higher quality output, and reduced non-performance cost.
Quality Excellence Process
The 6D Process leads people systematically from initiation through implementation to the institutionalization of defect reductions. 
D1 – Define: the first step delivers the project charter, specifying problem, approach, and sponsorship.
D2 – Diagnose: the second step delivers the current state analysis, specifying baseline and improvement potential.
D3 – Design: the third steps delivers the future state design, including target and implementation plan.
D4 – Demo: the fourth step confirms assumptions during the pilot run, while optimizing design parameters.
D5 – Deliver: the fifth step delivers the impact, while establishing ownership and accountability for results.
D6 – Delegate: the sixth step establishes standards, while training people in the new way of working.
Quality gates ensure deliverables are being met at each step.
Quality Excellence Program (QEP)
How it works:
The four-step program systematically addresses defects caused by excessive complexity, instable processes, ineffective detection, human errors and mistakes. It establishes the critical-to-quality (CTQ) parameters that must be controlled to prevent mistakes by ensuring predictable outcomes and error-traps; this is achieved in conjunction with training the staff in problem-solving methods and quality control tools, such as PDCA, 8D, DMAIC, 7QC.
How long it takes:
By using a series of trials (DOE), most straight-forward problems can be addressed with one sprint; a week to optimize a single parameter and several weeks to resolve interaction effects. Broad and deep-rooted problems require several months to eliminate the root-causes and implement error-traps; typically, one 90-day sprint per failure tree. As a rule of thumb, attaining Quality Excellence from order to delivery requires one week per person involved in the value chain or two years for an operation with 100 employees.
Who is involved:
Members of the leadership team, representing all functions in scope of the program. A project sponsor and project controller must be assigned internally, while Leanmap provides external support. Acting as analysist or interim quality leader, we are providing knowledge and resource gaps to bring quality in line with expectations.
What you can expect:
Reducing defect rate by 50% to 90% per year is a sustainable goal when pursuing Quality Excellence. A multi-year program anchored in strategy and driven top-down typically delivers a reduction of 90% to 99% or 1/100 of the baseline level – along with major savings in quality costs, frustrations, and delays.
How much it costs:
Defects hurt profitability short-term and erode competitiveness long-term. Consequently, every root-cause eliminated, and error-trap implemented reduce defect rate and related quality costs. Our Quality Excellence Program (QEP) generates savings from better quality and frees up people, capacity, and capital (e.g. reduced safety stock). For the external support we provide, every dollar our clients spend in consulting fees, we identify $10…$30 in quality improvements (ROI = 10…30).
Quality Improvement Process: The 4 Steps to Quality Excellence
Defects increase with the difficulty and duration of a task. Process complexity is therefore a major cause of both, variability and mistakes, that result in defects.
By changing the process so that fewer or simpler steps are needed, we reduce the probability of omitting a critical step or uncontrolled variation in a procedure.
Simplification reduces defects at their source. It must occur first because it is extremely difficult to change a process after it has been institutionalized. It is the main reason why simplification is addressed before variability, speed, and mistakes.
Defects increase with variability from instable processes and uncontrolled interactions with the operating environment. An example of insufficient process capability is the inability to hold tolerances.
Variability is addressed using statistical methods (SQC, SPC) to make processes more stable. It requires an understanding of the science behind processes and also the analysis of variance.
Establishing process capability by controlling the characteristics of the outgoing product, while eliminating the causes of excessive variations brings defect rate down from XX% to X%.
Defects increase with batch size and problem detection time. The longer it takes to catch a problem, the more often a defect can be reproduced.
Problem detection time is minimal when moving from batches to sequential processing (FIFO) using cells and flow lines. It provides instant feedback on infrequently occurring discrete events like tool breakage or mislabeled parts.
Separating unprocessed from completed work through one-piece flow (1×1) prevents reproducing defects. Rapid detection brings defect rate down from X% to 0.X%.
Defects are also caused by humans mistakes and errors, such as omitting steps, doing them incorrectly, or processing them in the wrong order.
Mistakes cannot be controlled by statistical methods that focus on variability. We therefore need to implement error-traps, go/no-go fixtures, and inline validation checks.
Because mistakes are inevitable and their consequences are often severe, they must be prevented. Protecting the process from human mistakes, using error-traps and validation checks brings defect rate further down from 0.X% to 0.0X%.
Analyze Cost Of Poor Quality (COPQ) to Identify Improvement Levers
Quality Costs are those associated with preventing, detecting, and remediating problems to meet the expectations of a customer. They are split into Cost of Conformance (ensuring good quality) and Cost of Non-Conformance (handling bad quality), and subdivided into four categories:
Prevention Cost involves all activities to minimize the potential for defects, including planning for quality, operator training, statistical process control, robust product design, supplier certification etc.
Appraisal Cost involves all activities to detect problems early; it covers labor and overhead for inspection and testing, items destroyed during tests, and the depreciation and maintenance of test equipment.
Internal Failure Cost involves all activities to handle a defective item that was made and needs to be reworked and retested or scrapped if deemed unusable.
External Failure Costs involves all activities to deal with a defective item that reached the customer, including recalls, warranty claims, field service, lawsuits, and loss of future business.
Quality Excellence Terms & Tools
Quality Costs can arise anywhere in a company, such as a data-entry mistake by the sales department that caused the customer receive the wrong item, a poorly designed product by engineering that wiped out any profit margin, an assembly error by manufacturing that caused a product flaw, a handling mistake by the logistics department that caused the wrong item shipped, substandard materials sourced by the procurement department that resulted in excessive scrap and yield losses, a failed strategy that resulted in a major loss of market share. 
Non-Conformance Costs can grow to a major portion of the total business expenses. Problem is that those costs are usually hidden within the accounting system, which is more oriented toward recording costs by department (e.g. headcount) rather than by driver (e.g. rework). In such a case, quality costs are buried within variance accounts by inflating labor rates, adding buffers, shrinkage and yield losses.
Cost Driver Trees are used to bring those costs to the surface, so they can be systematically addressed. By doing so, controllable costs mildly increase (for prevention and appraisal), while resultant costs fall as a result (to rectify internal and external failures). Part of the cost savings can now be reinvested to further evolve the system, increasing capability and stability, and further reducing overall quality costs, creating a self-funding improvement cycle.
The Problem: Dealing with Failures After They Have Occurred and Costs Already "Exploded"
Quality Excellence means identifying and eliminating sources of potential problems early to prevent costly failures later. It requires shifting focus upstream, allocating resources to Controllable Quality Costs:
Error-proofing (prevention cost)
Failure detection (appraisal cost)
Quality Excellence: Dealing with Variability Early to Prevent Costly Failures Downstream
Quality Excellence means front-loading quality efforts, controlling critical-to-quality (CTQ) parameters upstream, so that major failures can be prevented downstream, significantly reducing Resultant Quality Costs:
Scrap and rework (internal failure cost)
Returns and claims (external failure cost)
Logic Tree Example: Analyzing Project Failure
The Failure Tree is the key tool to analyze defects and identify quality improvement opportunities. The example below shows an application of the tool to analyze project failure. In this example 48% of projects were unsuccessful due to the combined failure rates in objectives (24%), processes (15%), and resources (9%).
We Help Clients Reduce Defects and Costs Through Better Quality
Quality Excellence Program (QEP) for a global ingredients manufacturer to reduce first-time-incorrect (FTI) rate of product mixes delivered to the world's largest non-alcoholic beverage companies.
View Details »
Quality Excellence Program (QEP) for a global energy metering company with focus on product reliability to reduce field-failure rates and costs for warranty and repair.
View Details »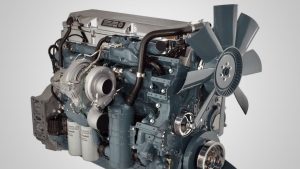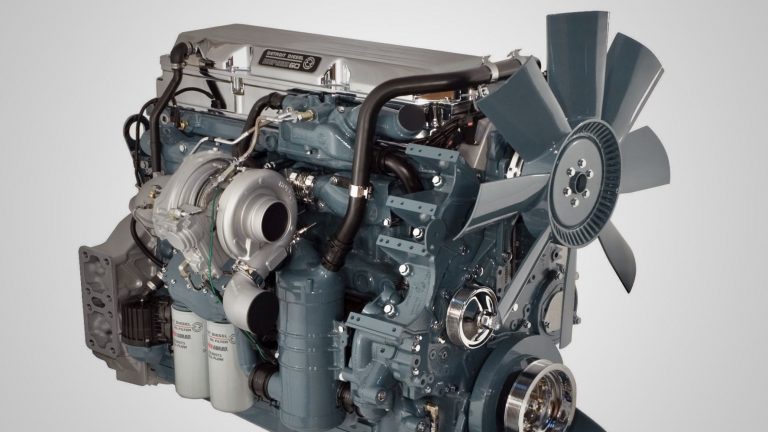 Quality Excellence Program (QEP) for large engine manufacturer to improve process capability and product reliability, resulting in $59 million warranty cost reductions in 7 months.
View Details »