The Lean Operations Diagnostics (LOD) helps investors to understand what they are buying and senior managers to improve what they are leading. The program is suitable for both, manufacturing and service operations, to assess maturity level by benchmarking 20 success-critical dimensions ("keys") against world-class references. Outcome is a diagnostics report that covers key observations, benchmarking results, and summary report.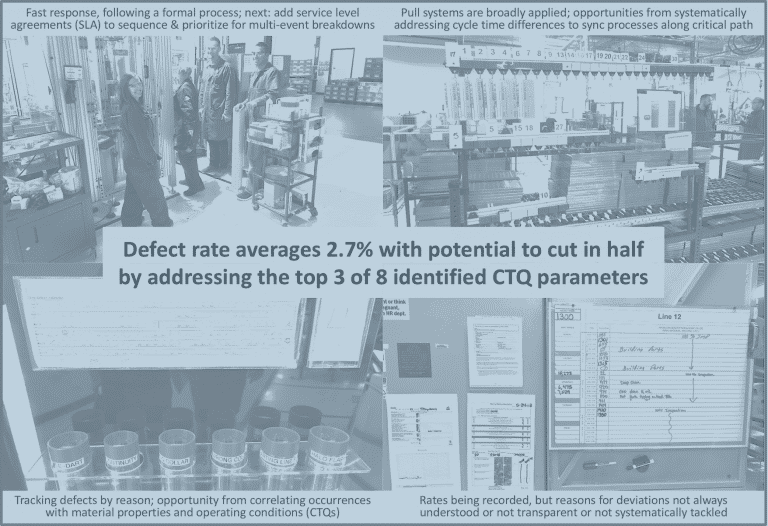 Areas that work well
Performance barriers
Improvement areas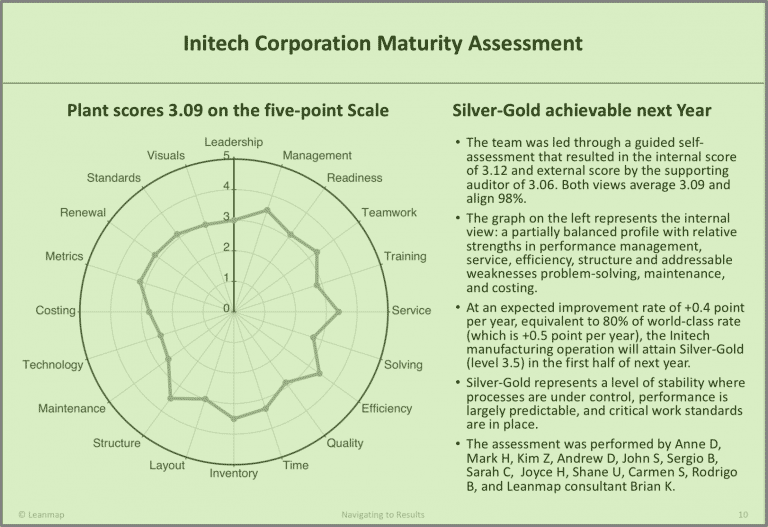 Maturity score
Maturity profile
Maturity trajectory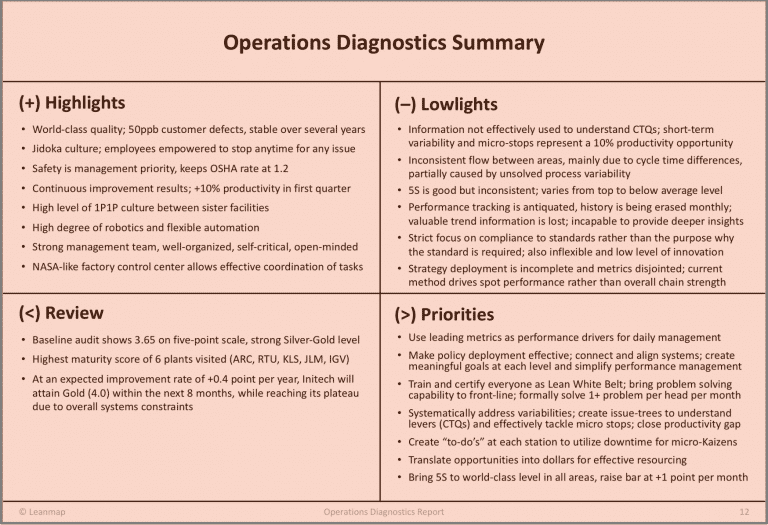 Highlights and lowlights
Status and current trend
Priorities and next steps
Lean Operations Diagnostics (LOD)
How it works: 
Together with the local management team, the Leanmap expert performs a Gemba walk ("genchi genbutsu") to analyze the target organization by mapping workflow along the critical path, observing people and equipment, inspecting performance records, assessing effectiveness of configuration and management system. Purpose of the Gemba is twofold: making key observations and providing coaching feedback. After the tour, the Leanmap experts guides the client team through the diagnostics questionnaire to assess maturity level, while identifying quick wins and medium-term improvement opportunities.
How long it takes:
Total effort for the assessment "Quick Scan" is 3 days, of which 2 days are spent onsite for the diagnostics and 1 day offsite for preparation and logistics. An additional planning module is available, requiring 2 extra days to translate diagnostics results into a structured improvement plan. The total schedule for the "Scan+Plan" activity is 5 days.
Who participates:
The core management team, covering all functional areas in scope of the diagnostics. For a factory assessment, participants typically include managers from sales, finance, engineering, production, quality, and supply chain. For a service business assessment, participants may include sales, finance, purchasing, back-office, logistics, and other functions that make up the respective service value stream.
What you can expect:
The "Quick Scan" delivers the diagnostics report with benchmarking score, maturity profile, performance barriers and improvement opportunities. The "Scan+Plan" additionally delivers a detailed improvement plan, allowing the team to act on quick wins and high impact areas, starting immediately after the session.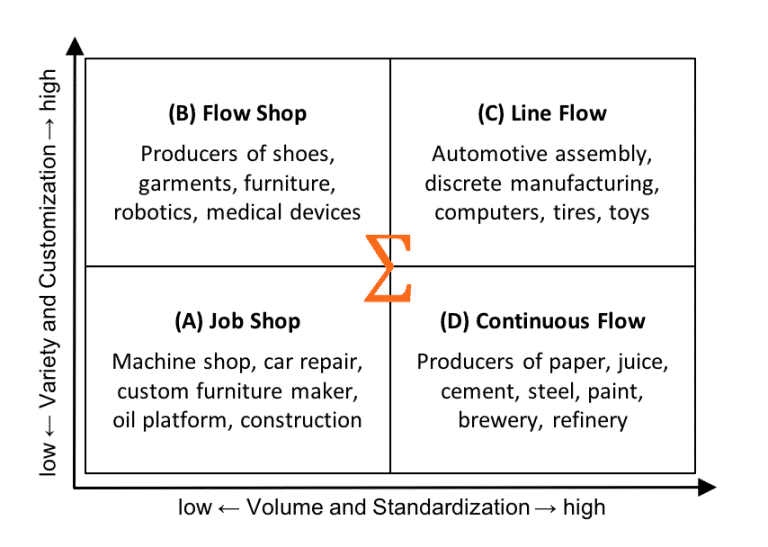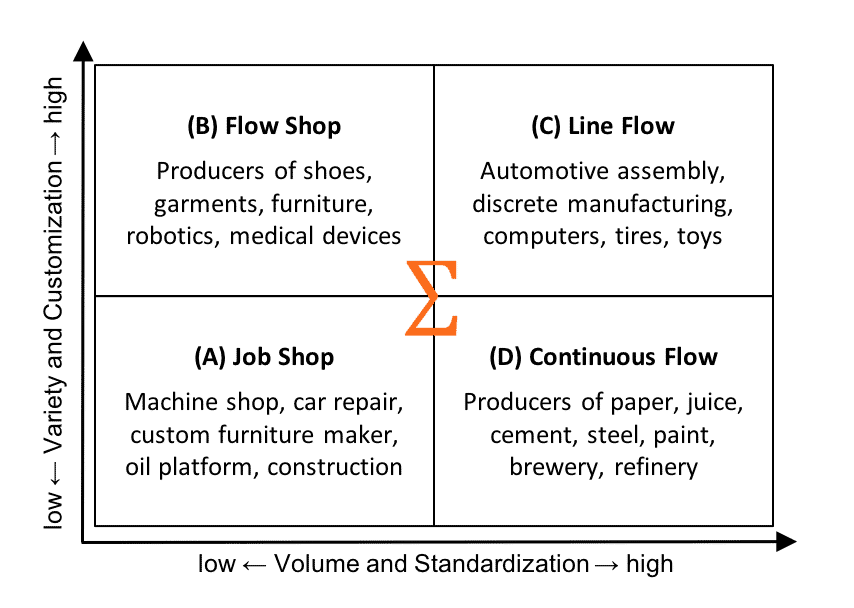 The Lean Factory Audit (LFA) is suitable for all four manufacturing configurations: job shops, batch producers, assembly lines, and continuous flow plants.
The model work well for all production modes and planning strategies, such as make-to-stock (MTS), assemble-to-order (ATO), make-to-order (MTO), and engineer-to-order (ETO).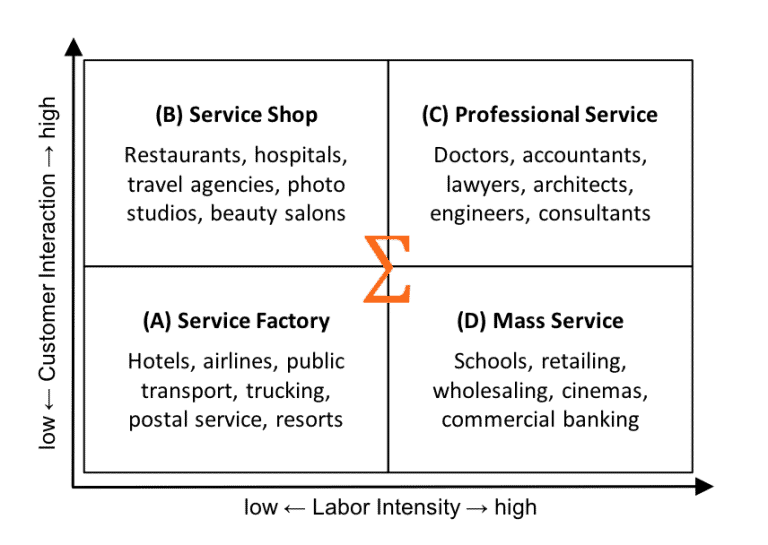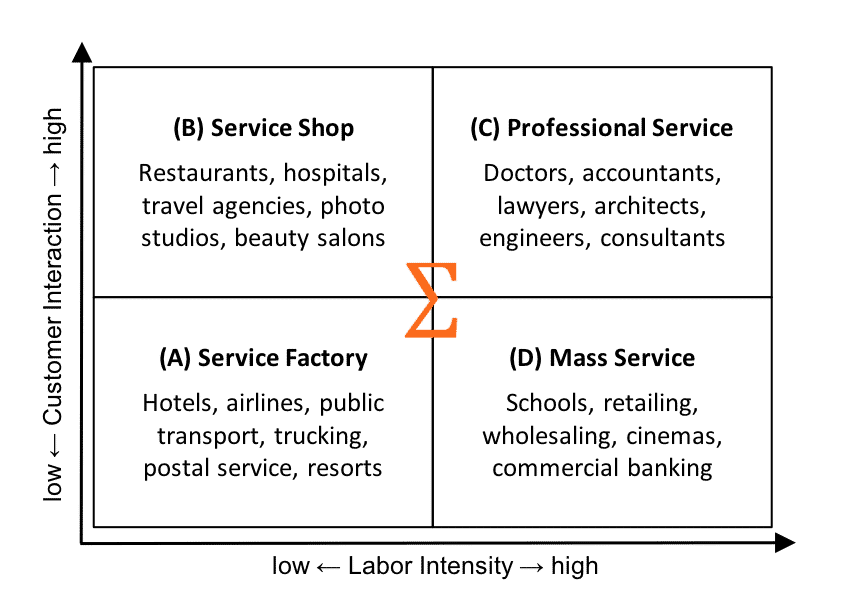 The Lean Office Audit (LOA) is suitable for all four service configurations: service factories, service shops, professional service, and also mass service.
The model is most commonly used for professional service, service centers, and business functions, such as commercial, engineering, finance, quality, and general management.
The agenda covers the onsite assessment (steps 1-8) and the optional planning session (steps 9-10).
Presentation: reviewing performance levels, goals, gaps (1h)
Go and See: walking along the value stream end-to-end (3h)
Questionnaire: structured assessment and interviews (3h)
Debrief: reflecting on results and identifying quick wins (1h)
Best Practices: understanding gaps and possibilities (2h)
Gap Analysis: identifying top opportunities, using gap-fit (2h) 
Deep Dives: identifying baseline, assumptions, levers (2h)
Conclusions: summarizing highlights, lowlights, priorities (2h)
Business Case: quantifying cost, benefit, risks, payback (8h)
Project Charter: developing the implementation plan (8h)
The full agenda for both sessions (Scan+Plan) requires 5 days for preparation, workshops, and report. 
Percentage of users rating the Operations Diagnostics as "excellent" (5 of 5 stars):
The rating is based on the feedback from 34 expert-users (Black Belts), who used the audit at least once.
Clients Across Industries Use the Operations Diagnostics to Identify Improvement Potentials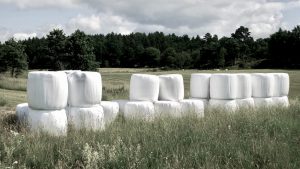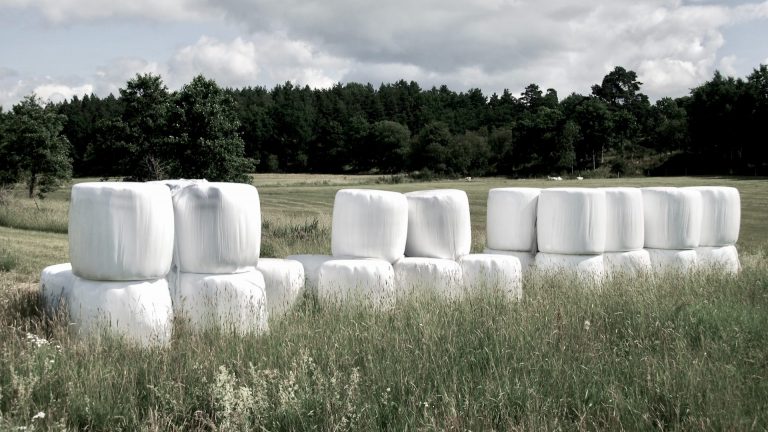 Lean Transformation Program (LTP) for an European polyethylene packaging film producer to bring plants on path to world-class manufacturing (WCM), while boosting yield and productivity.
View Details »